by AAA T.L.C., on Mar 27, 2021 9:00:00 AM
You may have seen various editions of Jody's Brisket Recipe over the years, but this is the latest on.
Plan on serving at least 1/4 pound per person. (I always double this, as it does shrink, and one wants leftovers the next day). Yummy!
Follow Jody's Brisket Recipe below and Voila', you will have tender delicious brisket. It can almost melt in your mouth.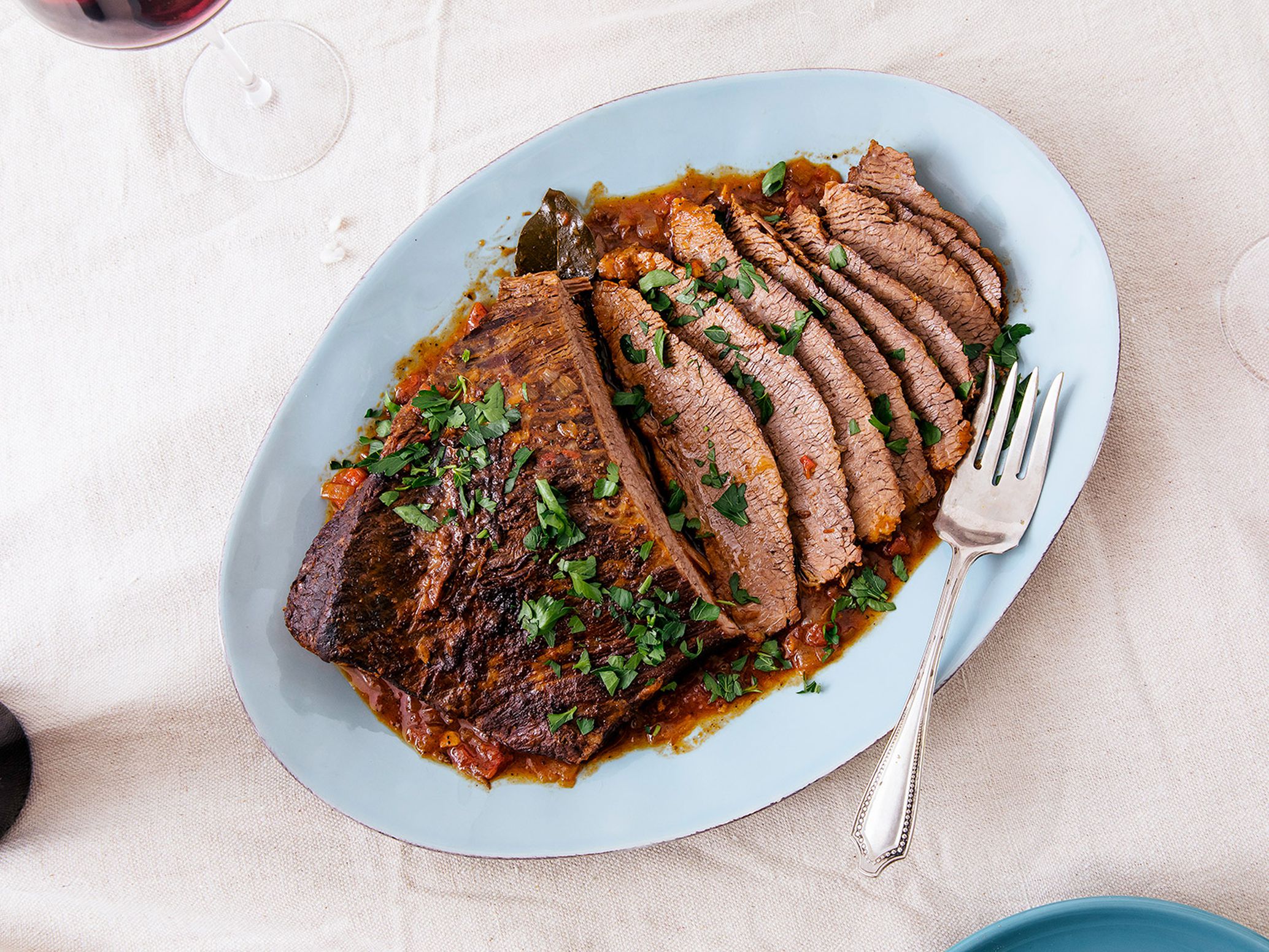 I use a covered Electric Roaster.
Marinate Brisket Overnight in Manichevitz Concord Grape Wine.
Thinly slice several cloves of garlic.
Slit the brisket about every 2" and insert the garlic into each area.
Place olive oil in the roasting pan and pre-heat for 30 minutes at 500 degrees.
Place the brisket in the roaster and sear until brown.
Remove the brisket and place it on a dish.
Slice 1 or 2 onions and fry them until golden brown, adding a little olive oil, if necessary.
Place brisket over the onions, dust the brisket with cornstarch and add water almost to the top of the brisket.
Cover the roaster and leave it to cook for 20 minutes at 500 degrees.
Lower the temperature to 200 degrees and cook for 4 hours.
Turn the roaster off and leave it to set overnight.
Next day - Cook the brisket in roaster for 3 more hours at 300 degrees before serving,