Elder Abuse: More Prevalent Than We May Think
by AAA T.L.C., on Oct 19, 2020 12:22:46 PM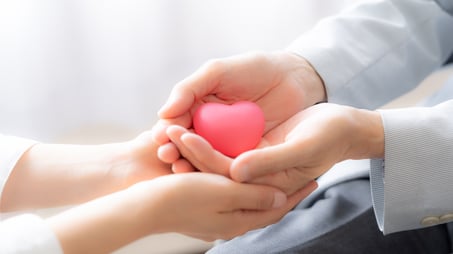 Those who prey on the elderly know their targets. They choose them for their vulnerability and defenselessness, which makes their actions all the more egregious. Typical forms of elder abuse include neglect, abandonment, and any combination of physical, sexual, emotional, or financial exploitation.

Stunning Statistics

A groundbreaking study estimated that 260,000 (1 in 13) older adults in New York State suffer some form of abuse, whether emotional, physical, sexual, financial, or just plain neglect. Interestingly, financial exploitation topped the list in that study, as 41 per 1,000 senior citizens had been victims of that particular assault. In another review article, the incidence of elder abuse in all categories combined amounted to approximately 10%. With baby boomers flooding the elderly population, these statistics are bound to climb.

Elder abuse may be occurring if your loved one is experiencing:
Bruises, abrasions, burns, or broken bones
Depression, social withdrawal, unusual inattention or lack of focus
Marks around the breasts or genitals
A sudden financial downturn
Poor hygiene, bedsores, or weight loss
Obvious tension between the caregiver and elderly person
Documented risk factors include:
Female (women are generally subject to greater elder abuse than men)
Dementia (50% of people with dementia experience some kind of abuse)
History of previous trauma, including domestic violence
Lack of social support
Lower income or poverty
No spouse/partner
Elder abuse and the law:

Sadly, elderly people tend not to report abuse for fear of retaliation. Many may often hide it from their home health care givers. Also, in many cases, they suffer from a lack of physical and/or cognitive ability to report these crimes. Some simply don't want to get the abuser in trouble, whether that's a family member, friend or an in home caregiver.

Laws governing elder abuse vary from state to state, as do the definitions of terms pertaining to the subject. Nonetheless, the U.S. Department of Health and Human Services' Administration on Aging offers a number of resources to help combat elder abuse. Visit https://acl.gov/programs/elder-justice/prevention-elder-abuse-neglect-and-exploitation for more information.

Let's protect our precious elders. Of all people, they deserve to be treated with dignity.