Home Health Care After Surgery
by AAA T.L.C., on Oct 19, 2020 11:29:48 AM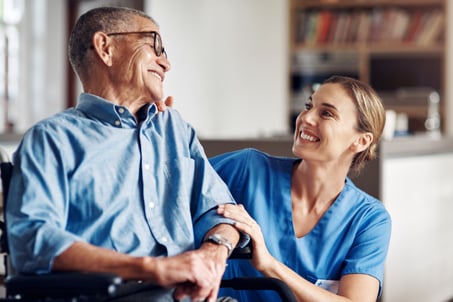 Surgery can disrupt your life for weeks or even months, taking you away from work, school, and other responsibilities. The best recovery care possible is needed to get you back into your routine. AAA T.L.C. is a home care agency that will help you heal faster in the comfort of your own home – where you want to be.

Some surgeries are debilitating, requiring lengthy recovery time under the care of highly trained medical professionals. Undergoing spinal surgery, hip or knee replacement, an operation to repair a broken bone, or other surgical procedures, often result in your inability to care for yourself. Without the help of a home caregiver, you would have no choice but to recover in a nursing home or extended care facility.

What to expect

AAA T.L.C. Home Health Care provides a multi-faceted approach to postoperative recovery care, with services ranging from advanced medical care to light housework. Nurse's aides, Certified Nursing Assistants, nurses, and therapists help with:
Medication reminders
Dressing changes
Post-operative therapy
Transportation to the doctor's office for follow-up appointments
Shopping
Housekeeping duties
Companionship
Respite care to give family members a break
AAA T.L.C's quality home health care reduces risks associated with surgery, including infections, pneumonia, bedsores, and falls. Our in-home caregivers also decrease the likelihood for medication errors or poor compliance with physician recommendations. This superior home health care optimizes healing and improves the outcome of your surgery.

Call AAA T.L.C. today at 844-422-2852 or contact us online for your FREE in person Patient Care Assessment.