In-Home Care for Your Loved Ones
by AAA T.L.C., on Oct 12, 2020 12:51:22 PM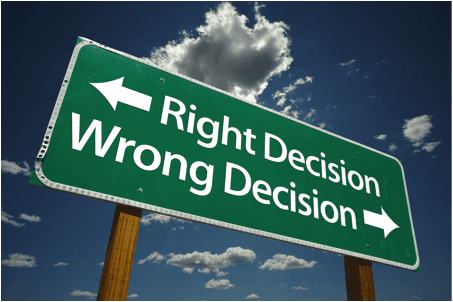 It is never easy making decisions about how to care for a relative or close friend who may need assistance. Often times, there are more questions than answers. AAA T.L.C. Health Care believes the following information will prove valuable in your decision-making.
What are some of the signs that a friend or relative might need a caregiver?
Fall Hazard: Do you notice things like unsafe indoor or outdoor stairs, throw rugs, or clutter? Does the bathroom present a scary obstacle course? Has his/her vision changed or does (s)he sometimes feel dizzy?


Unfinished Business: Are there stacks of unopened mail or unpaid bills, or key financial, home, or legal documents that haven't been dealt with?


Car Accidents & Tickets: When you see multiple accidents (even small dents) or an increase in citations.


Isolation: Does your loved one seem disconnected from friends, family, and social activities? Does his/her support system seem to be deteriorating.


Change in Appearance: Have you noticed a significant weight gain or loss? Is ()he wearing the same clothes every day or do the clothes need mending? Does (s)he appear dirty (or have unwashed hair)? Does (s)he seem sad, anxious, or distressed or are there problems with sleeping?
How do I keep my loved one safe at home?
You can go room-by-room to ensure a safe environment as well as considering part-time or full-time in-home assistance to provide a more secure setting.
How do I get the person I worry about to accept help?
Be open and honest and share your feelings. Present your concerns as just that – your concerns. Providing examples of why you think help is needed can support your concerns.
How can I deal with my family member of friend's challenging behavior?
This is a common problem for which there is no simple answer. One option is to find a support group in your area and meet with others who are sharing similar experiences.
My family members don't agree about how best to care for our loved one. What is the best way to work through this?
While there is no one answer, a good start is a meeting with all of the key individuals to discuss what the love-one's needs are and explore options from each person's perspective. This will afford everyone the opportunity to explain their feelings.
What is long-term care insurance?
Long-term care policies can pay (or help pay) for unskilled (custodial or non-medical) care at home that is not routinely covered by medical insurance (such as Medicare).
What do I need to do to get my family member of friend's legal affairs in order?
The first step is to identify and organize the right documents. Additionally, make sure the individual has a will, a health care power of attorney, and a power of attorney for financial decisions.
What is a power of attorney?
A power of attorney is a legal document in which an individual authorize another person to act on his/her behalf for any purpose spelled out in the document.
How do I get legal guardianship for my loved one?
Although the process varies state-by-state (and sometimes County by County), in general you will need the assistance of an attorney. In Los Angeles County, the Probate Court has both on-line and in-person assistance available.
How can I find someone to help care for my family member/friend at home?
Home Care agencies, such as AAA T.L.C. Health Care, can provide you with both skilled and unskilled (custodial or non-medical) in-home care professionals. This assistance is available on an hourly or live-in basis.
What are the best ways to hire a home caregiver?
When interviewing caregiver candidates (whether you find them on your own or you're working with an agency), ask for a list of their work history along with references that you can call.
What are the best questions to ask when hiring a home care worker?
In addition for references, be clear in explaining what your loved one's needs are and then ask about the caregiver's specific expertise to ensure that the needs are compatible with the caregiver's ability to provide for them.
What is the difference between skilled and unskilled care?
Skilled care, under the direction of a physician, is typically provided by an RN or LVN and usually involves more complex services. This could include individuals requiring ventilator and/or trach care, feeding tubes, and various therapy services.


Unskilled (or non-medical) care usually involves activities of daily living (e.g., bathing, grooming, toileting, dressing, feeding, medication reminders, and assistance with ambulation) along with light housekeeping and various other services to facilitate living at home.