The Benefits of Meal Planning
by AAA T.L.C., on Oct 19, 2020 11:14:15 AM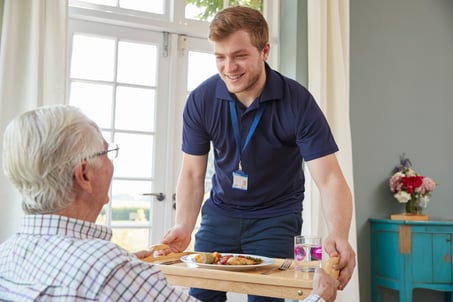 A senior knows a thing or two about life — especially the importance of planning. Senior citizens will often plan the smallest details of day-to-day living, from mapping the shortest path from the bedroom to the bathroom, to deciding when to take medications.

However, some elderly people drop the ball when it comes to planning meals and often choose instead to simply "graze" on whatever happens to be in the refrigerator or cupboard. This lack of preparation backfires, costing more time and money than planning meals several days or even a week in advance.

A AAA T.L.C. Health Care, Inc. caregiver can encourage better nutrition and a more pleasing culinary experience by facilitating meal planning. Whether it's on a short-term care or long term care basis, we provide balanced meal plans that provide complete nutrition, without excess fat or calories, throughout the day.
New items can be incorporated into each meal, and cooking food at home guarantees each meal to be slightly different, as fresh fruits and vegetables come in and out of season.

Meal planning by our home health care personal attendants also saves time and money, sparing extra trips to the grocery store for incidental items.

Call AAA T.L.C. today at 844-422-2852 or contact us for your FREE in person Patient Care Assessment of your needs. Let's cook up something great.