When is the Right Time to Discuss Senior Care?
by AAA T.L.C., on Oct 19, 2020 1:48:22 PM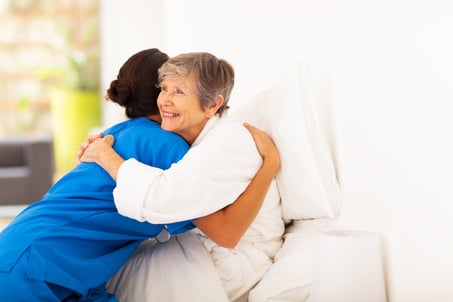 At AAA T.L.C. Health Care, Inc., we meet with families everyday who ask about Senior in-home care. We are acutely aware of the concerns and frustrations of the family as they try to make sense of the situation in front of them… exactly when does a loved one need the help of professional in-home care agency. And more important, what is the scope of assistance needed.

This is not a black and white matter. Many factors come into play when defining health, happiness and quality of life issues. While you may see the need for assistance, your loved one may be reluctant to accept it for fearing a loss of independence.

Signs your loved one may need Tender Loving Care.

The following are signs that a senior may need help with the activities of daily living:
Walking, motor skills and balance issues
Medical condition changes
Decline in driving abilities
Hygiene and grooming changes
Nutrition and diet changes
Safety within the house
Ignoring pets and plants
The AAA T.L.C. solution to in-home care.

We believe families should be informed consumers with the information needed to better understand and pursue flexible, varied approaches that reflect the client's healthcare needs. AAA T.L.C. provides a free in person patient care assessment of your loved one and their situation to determine their in-home care needs.

Remember, healthcare decisions happen in life no matter what, but by defining the services needed now, you'll have the peace of mind knowing your loved one is getting the right care in the right place at the right time. We provide experienced, superior service and personalized care. Our expertise and attention-to-detail enables the patient to feel comfortable in a safe home environment where all needs are met. In actuality, the kind of care we provide gives our clients more independence and peace of mind.

Call us today at 844-422-2852 and lets talk about having the talk with your loved one, or contact us online to book your free assessment.